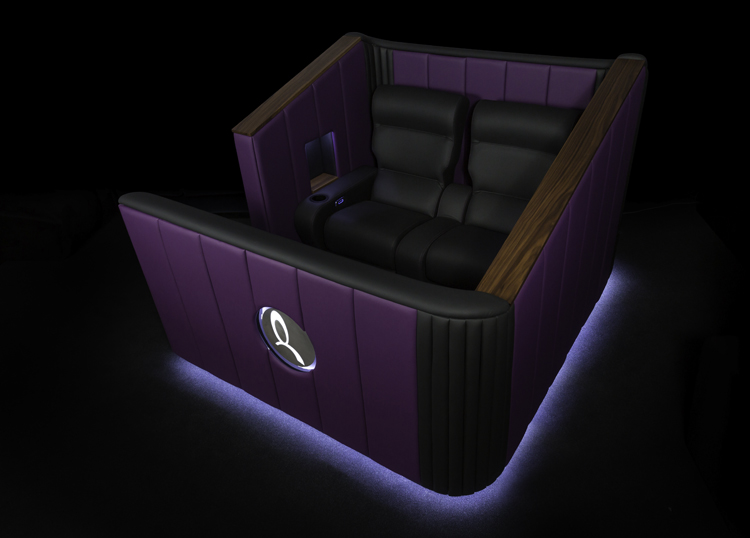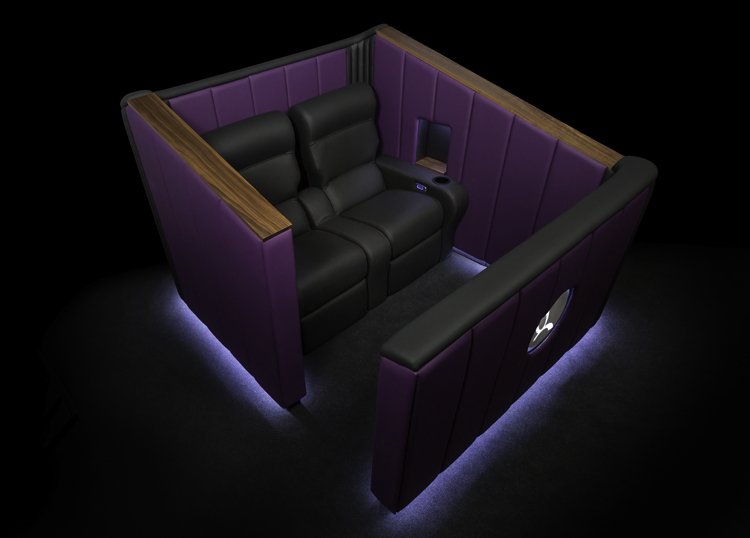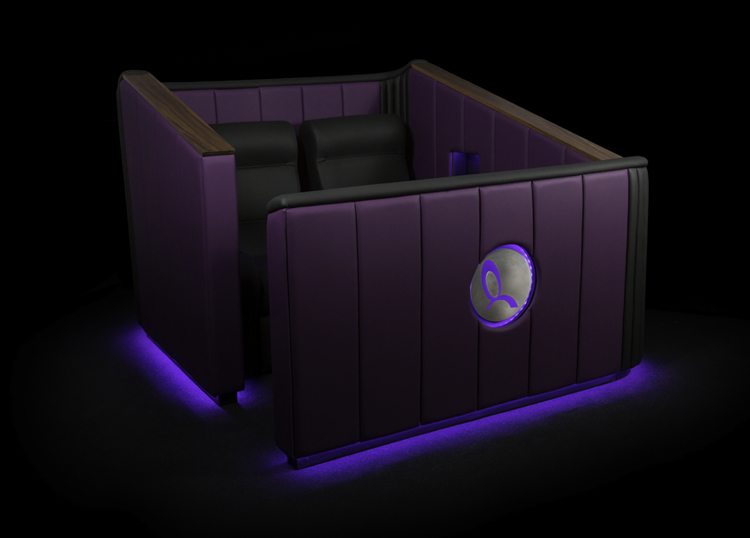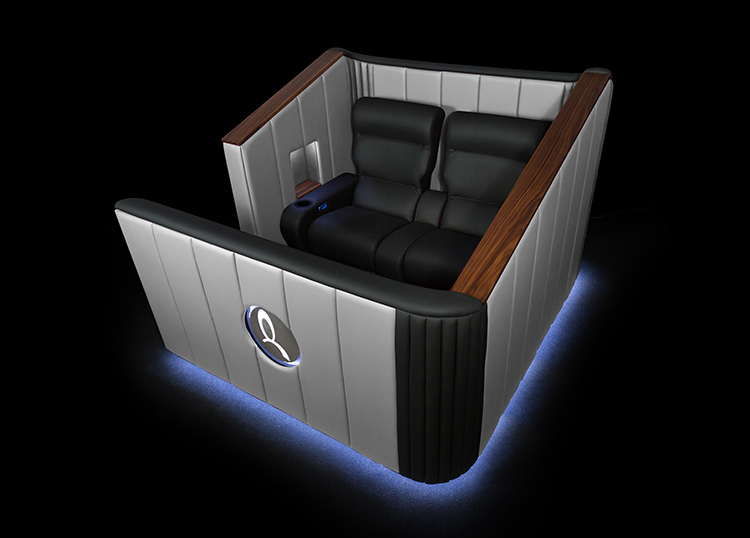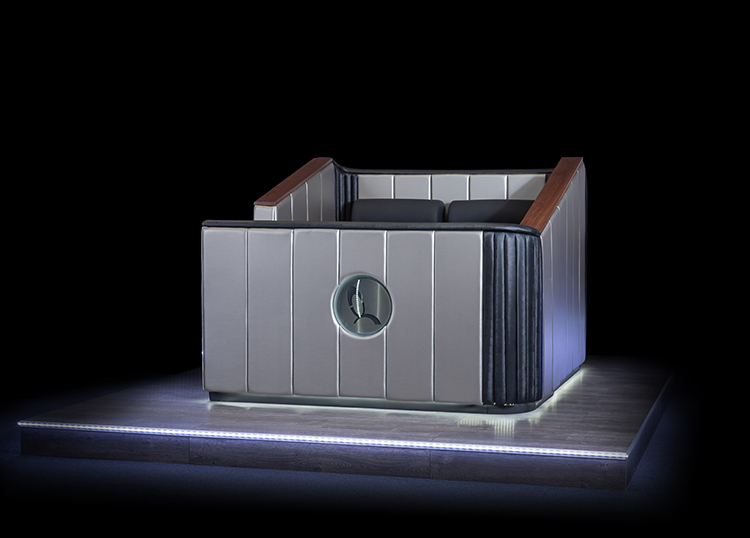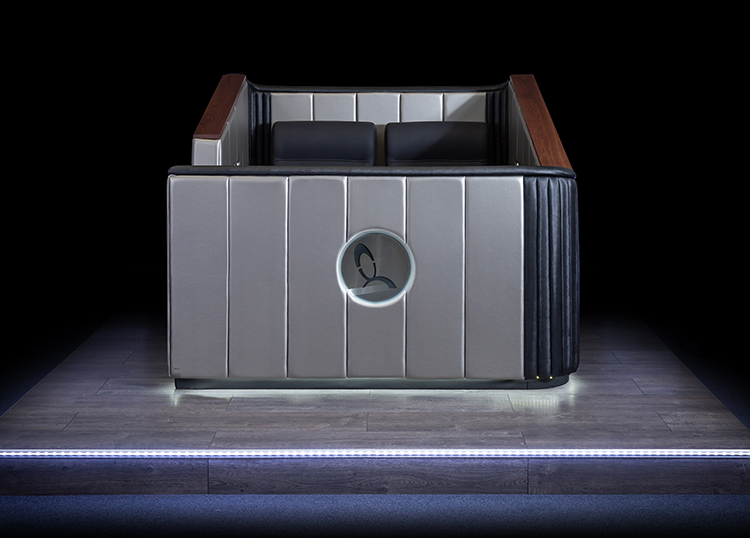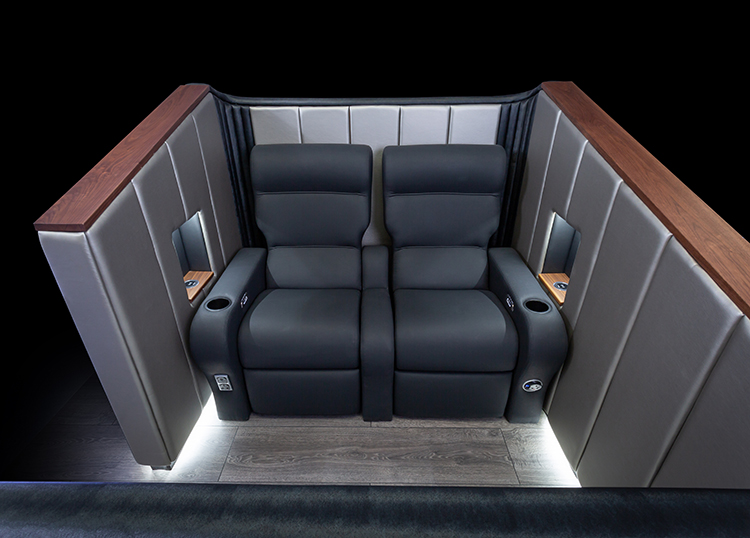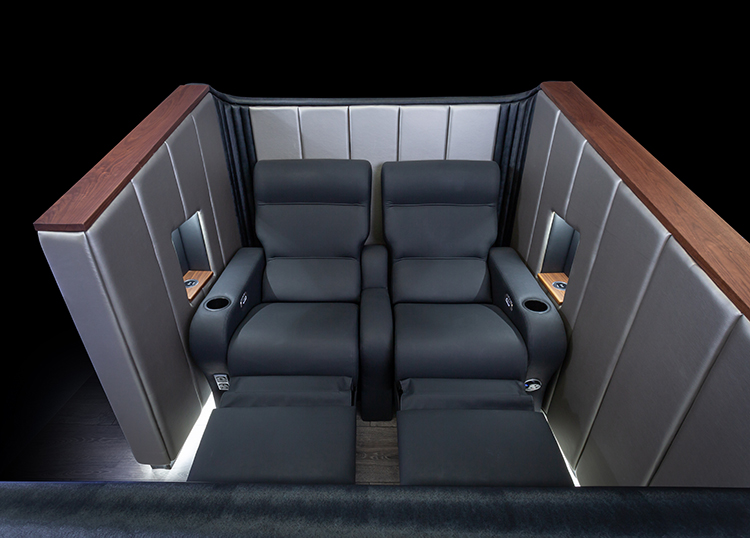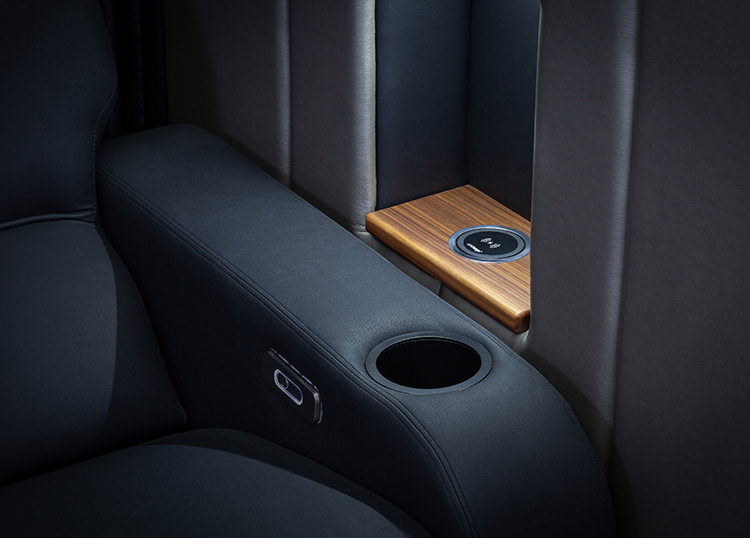 The Loge
Our state of the art private enclosures are ideal for creating a plush cocooned environment for a dining experience whilst watching a film. Optional touch screen ordering systems together with full width dining tables that retract after use and your very own refrigeration unit help ensure a luxury experience. They can also be used in foyer or open areas for virtual reality (VR) experiences – with or without seating. A padded floor option makes a good replacement for seating.
The Loges are completely customisable and are often designed in conjunction with the client and the client's architects. Key dimensions are determined from the sight lines on auto-cad drawings. Wall treatments are chosen from hundreds of fabrics, veneers or paint finishes.
Please get in touch to discuss your requirements.