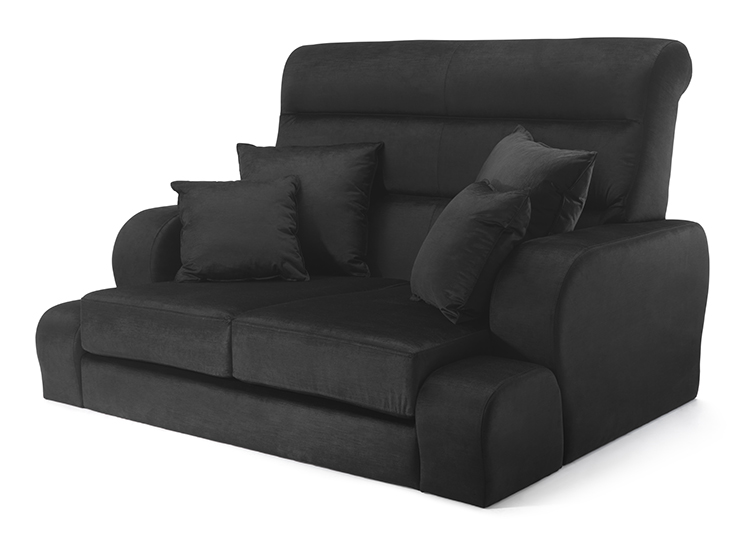 The Prince Daybed
The daybed sofas are great fun. They are very popular in home cinemas as you can jump on them with the kids and the dogs and chill out in front of your favourite film. They work well in front row areas or within an auditorium where the height of the back will be tailored to fit the available sight lines.
As with all of our upholstered products, these sofas are made from the finest quality materials and will last for years – we even provide complementary shoe bags for when patrons remove their footwear before diving in amongst the scatter cushions.
We have a wide range of colours and materials available, including fabrics, velvets and faux leathers. Please get in touch to discuss your requirements.
Downloads: