The Rolo Powerlounger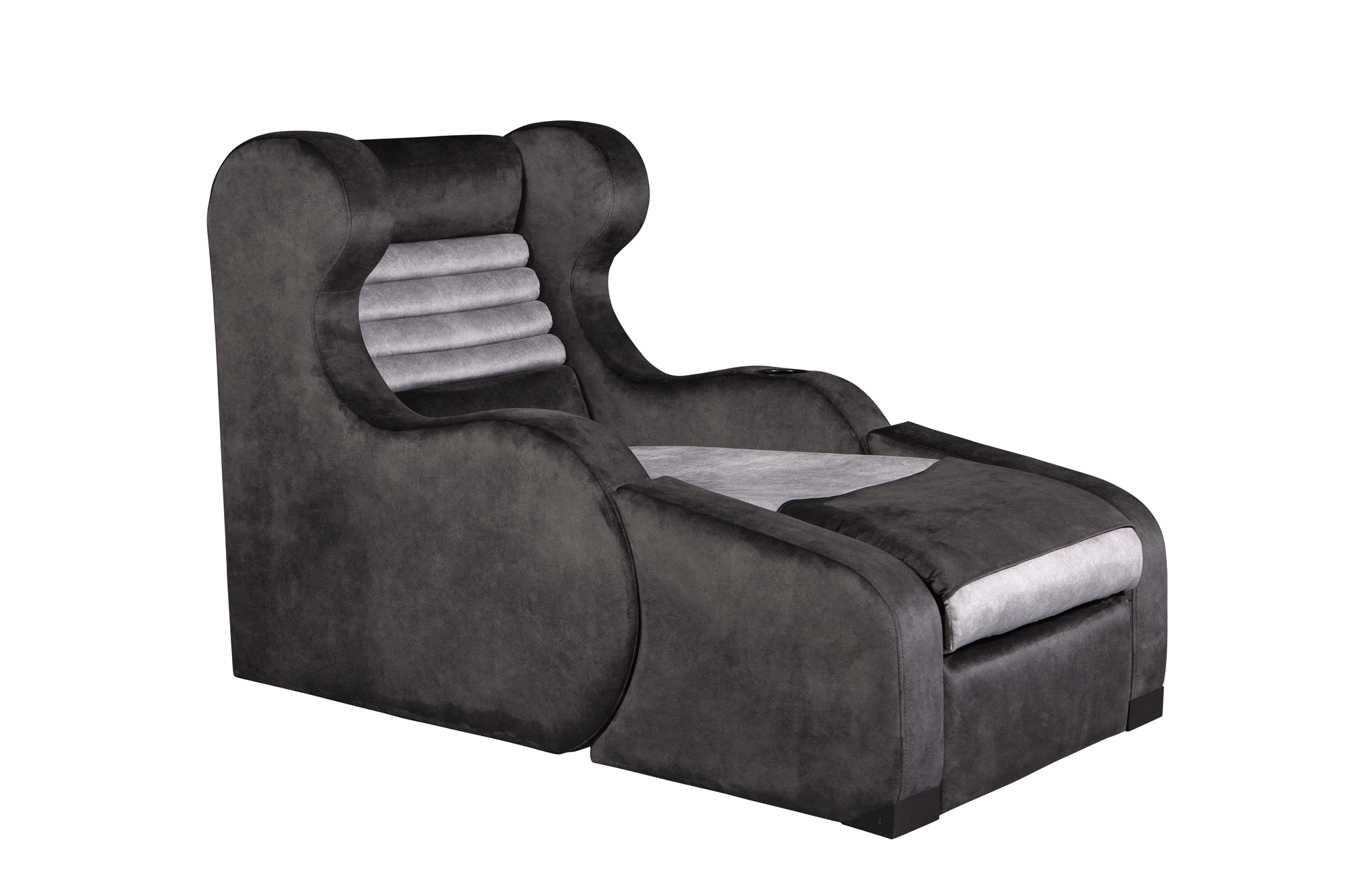 Rolo Single Powerlounger.
♥

The Rolo Powerlounger
Infinity Seating's Powerloungers…
Blue Ocean thinking… and so we created our own model type here. It is a cross between a Daybed, or Armchair with the Leg-extension and a powered electric Recliner.
Works by powering away from the wall and hugs you into a cosseted position by lifting you up a little under the knees.
This is by far the best seating product to watch a film in and it really is the most comfortable product we make. I'm about to have some made for my own home cinema room!
It is extremely safe too; no mechanisms are exposed.
Mix and match with some Sofas or a couple of rows of Recliners for the perfect solution.
Rolo Powerloungers work well in front-row areas of commercial cinemas and as a result we can state the following:
Clients have reported improved ticket sales revenue uplift of 20-70% in otherwise difficult to sell front-rows!
Rolo Powerloungers are made from the finest quality materials and will last for years. Built with solid FSC Beech hardwood frames and the best quality (CMHR) Fire Retardant foams available.
Full 5-year Warranty.
Very quick and easy to install.
We have an extensive range of optional upgrades. Materials available include fabrics, velours, velvets, micro velvets and the most amazing plant-based, cruelty-free leathers and suedes. Choose from thousands of colours.
Get in touch to discuss your requirements. Call +44 (0)1702614444 today…