The Teardrop Auditorium Chair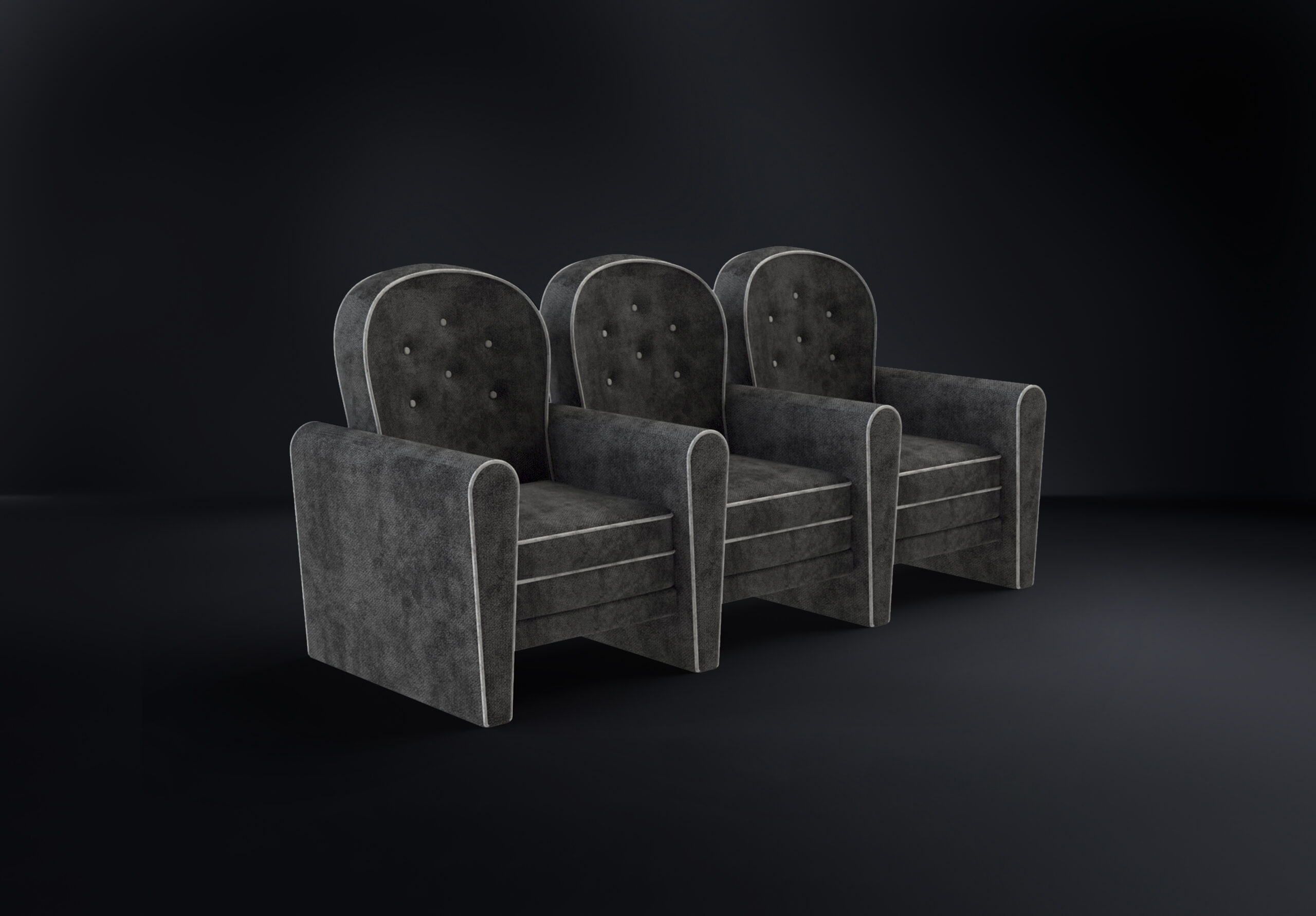 Teardrop Micro Auditorium chairs linked and showing float-buttoned backs.
Infinity Seating's Auditorium chairs…
Our Teardrop Auditorium chairs are smaller than Armchairs and designed to link up, sharing the arms, with an upholstered ottoman front.
These are the solution where you need to keep the seating capacity higher whilst maintaining the look of luxury. Scroll down to the Teardrop model and tell us you don't agree?
Mix and match with some Daybeds in the front row or a couple of rows of Recliners for the perfect solution.
Auditorium chairs with a Leg-extension upgrade work well in front-row areas of commercial cinemas and as a result we can state the following:
Clients have reported improved ticket sales revenue uplift of 20-70% in otherwise difficult to sell front-rows!
Teardrop Auditorium chairs need no power supply so are unlikely to go wrong, they need less servicing and maintenance than Recliner chairs and cost less per seat place.
Teardrop Auditorium chairs are made from the finest quality materials and will last for years. Built with solid FSC Beech hardwood frames and the best quality (CMHR) Fire Retardant foams available.
Full 5-year Warranty.
Very quick and easy to install.
We have an extensive range of optional upgrades. Materials available include fabrics, velours, velvets, micro velvets and the most amazing plant-based, cruelty-free leathers and suedes. Choose from thousands of colours.
Get in touch to discuss your requirements. Call +44 (0)1702614444 today…