Extras
Extras are the icing on the cake, the little things that make all the difference and they can be added to any product of any design…
Tables
We have a range of tables to choose from, available in a variety of solid timbers and also in other materials such as stone, glass or steel. Inset tables, hidden wireless chargers , oval tables and swivel tables.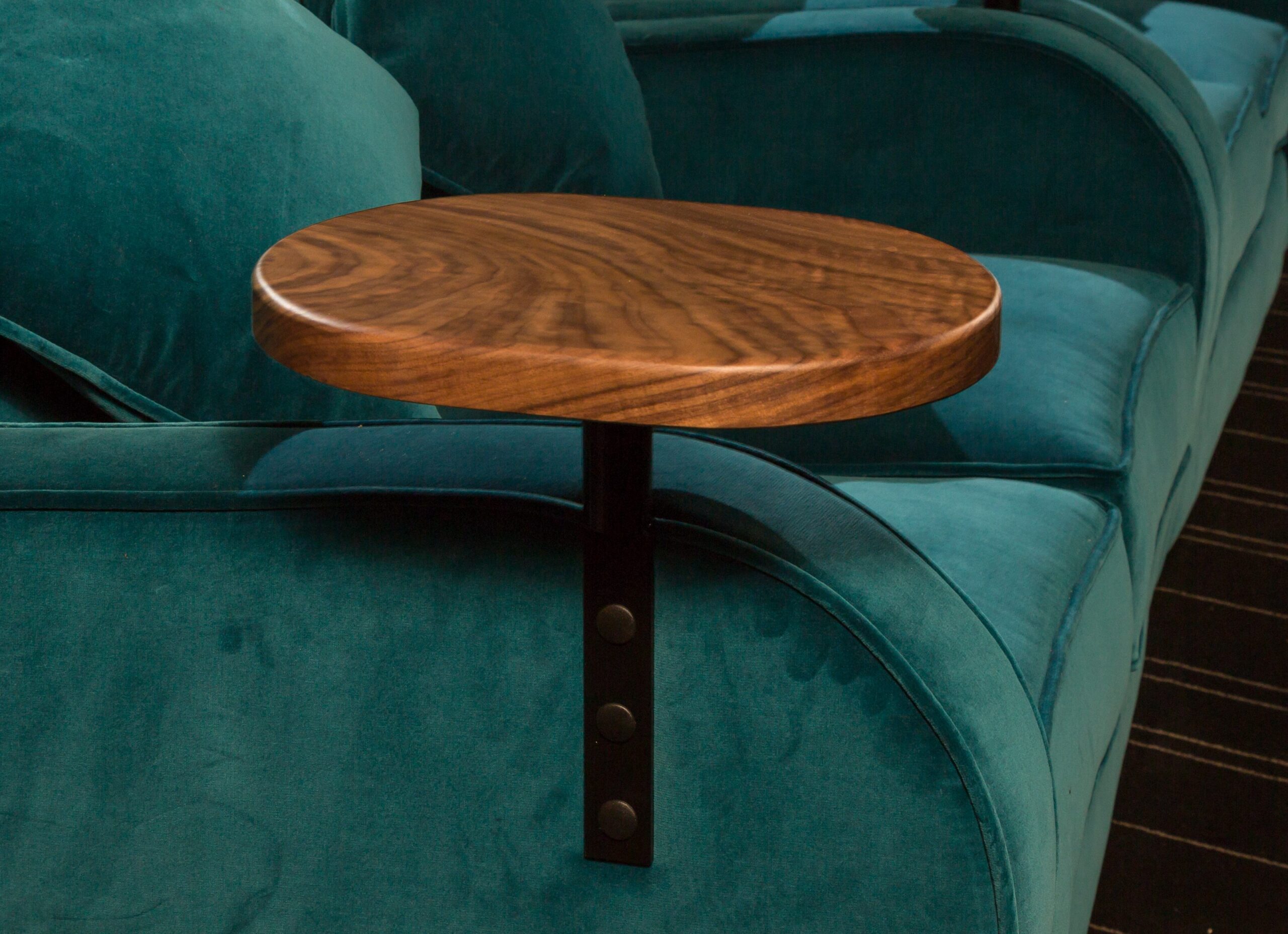 Consoles
The next level up from a table, our Consoles are made to measure, meaning they can be made to fit the gaps you may have between each seating product exactly. Available in any timber, in any colour.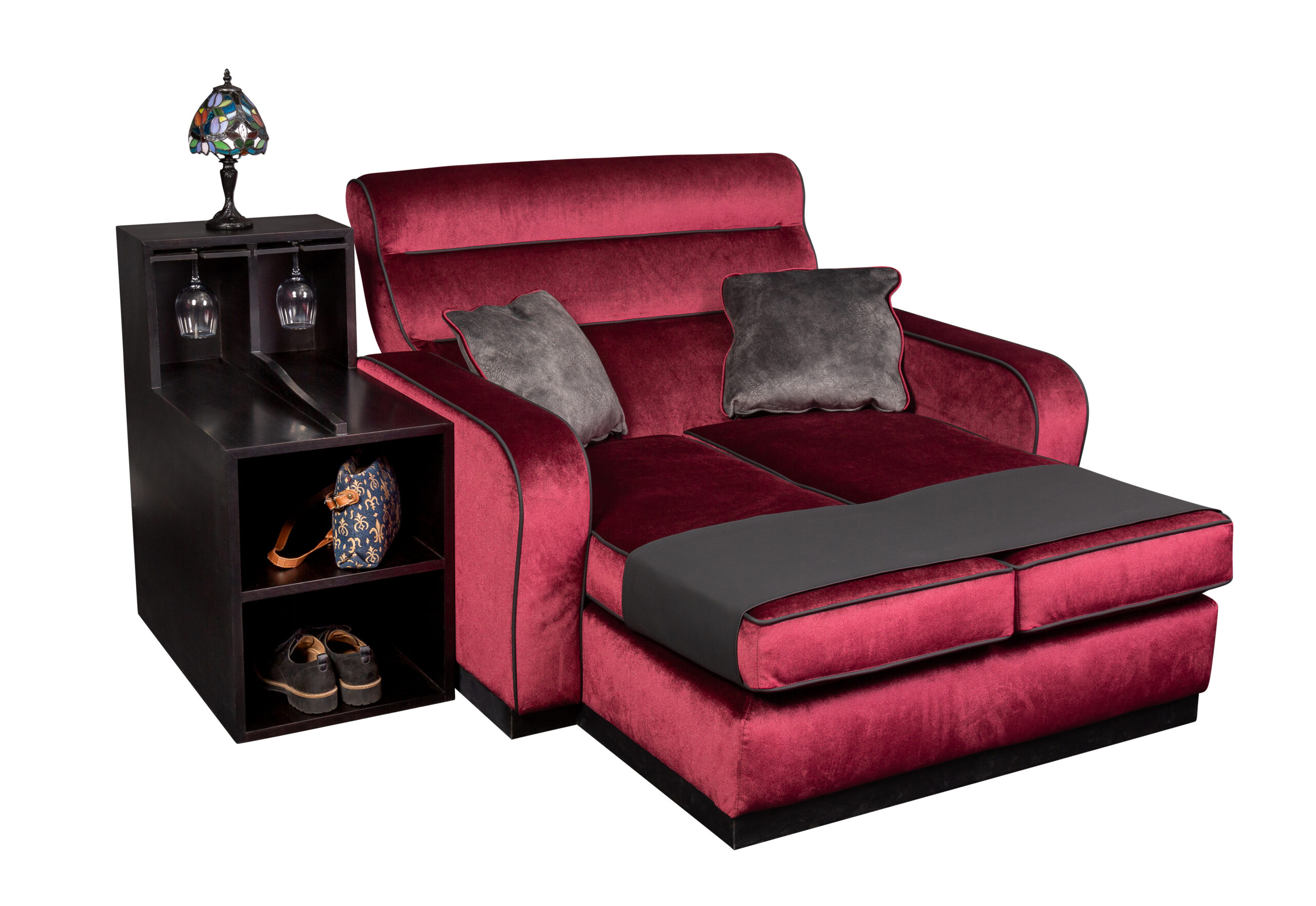 Cup Holders
Available in a variety of sizes and finishes. Either stainless steel or spun aluminium. They can be colour coded to or contrasted with the fabric colour choice.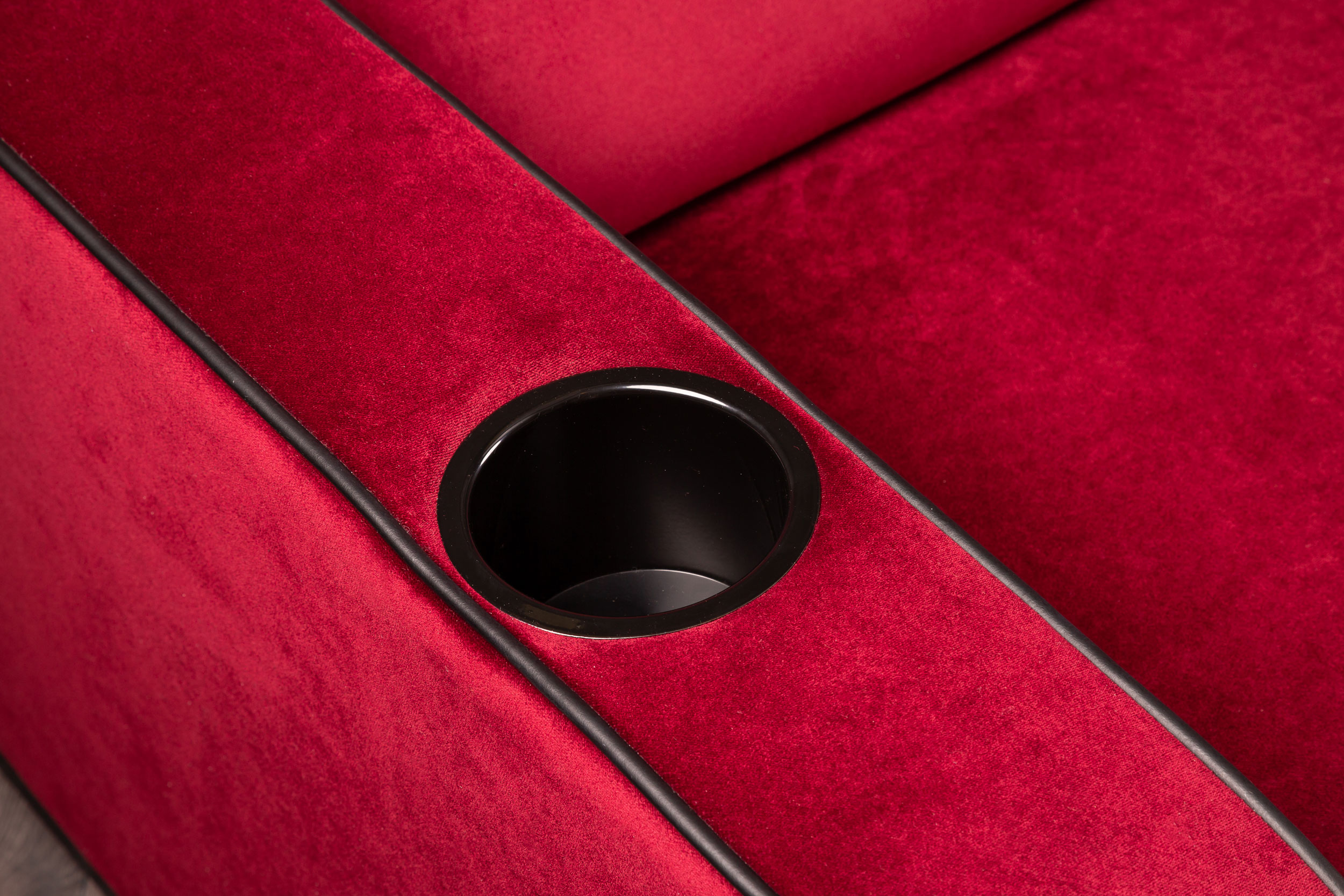 Embroidery
Mostly used for seat numbers and row letters, these can be positioned in any convenient location. You can specify the font type, the font size and the thread colour. It is also used to create company logos.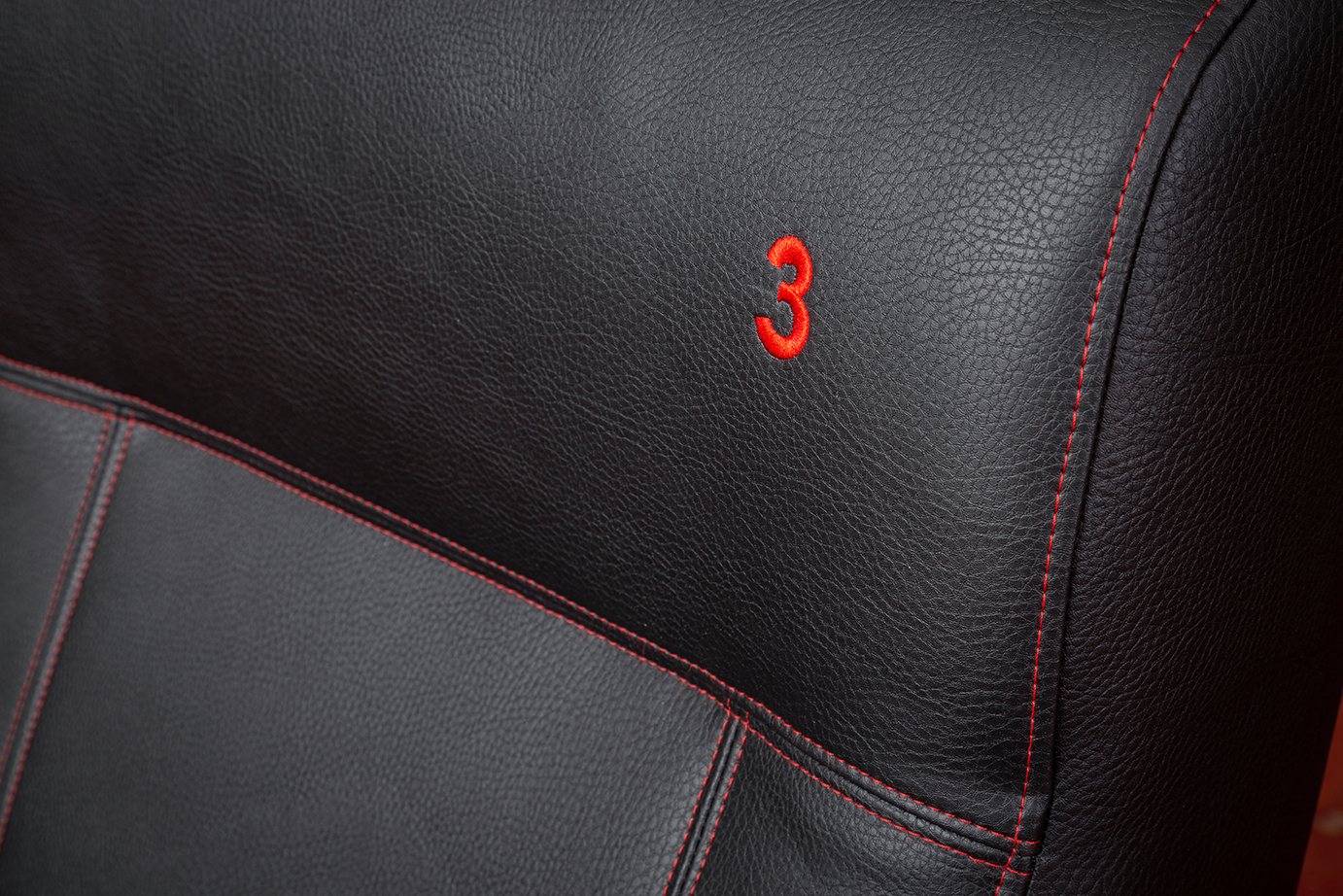 Mech-Tech
Various extras available such as: auto reset, battery pack, dual motor, cleaning access system and Imperium - our wireless operating system that opens and closes all Recliner chairs simultaneously.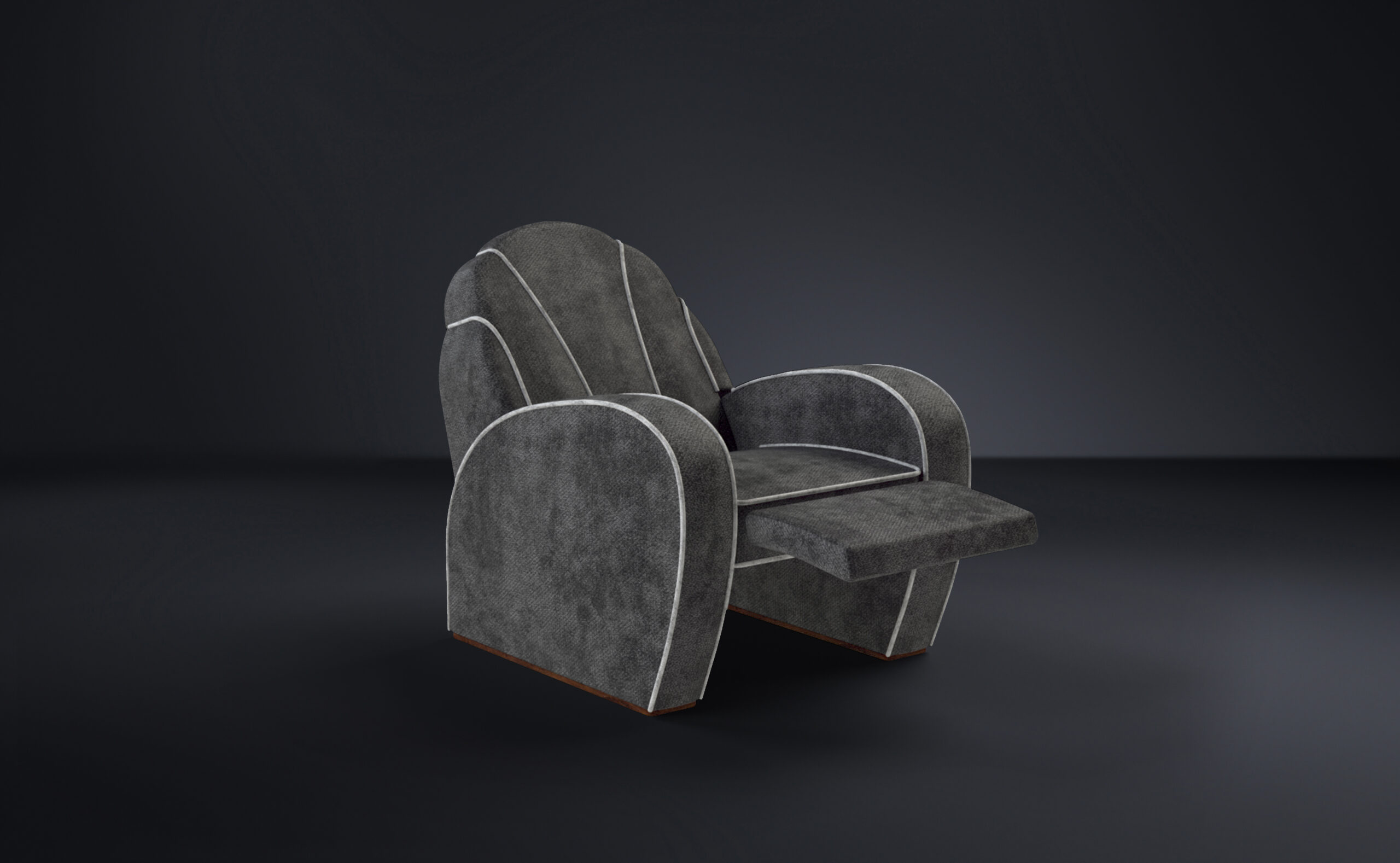 Kick Plates
These do exactly what you would expect and protect the exposed upholstered corners of the armrests where they meet the floor from scuffs, knocks, kicks and vacuum cleaners. They have the additional function of finishing the chair off with a stylish look, especially in Stainless Steel.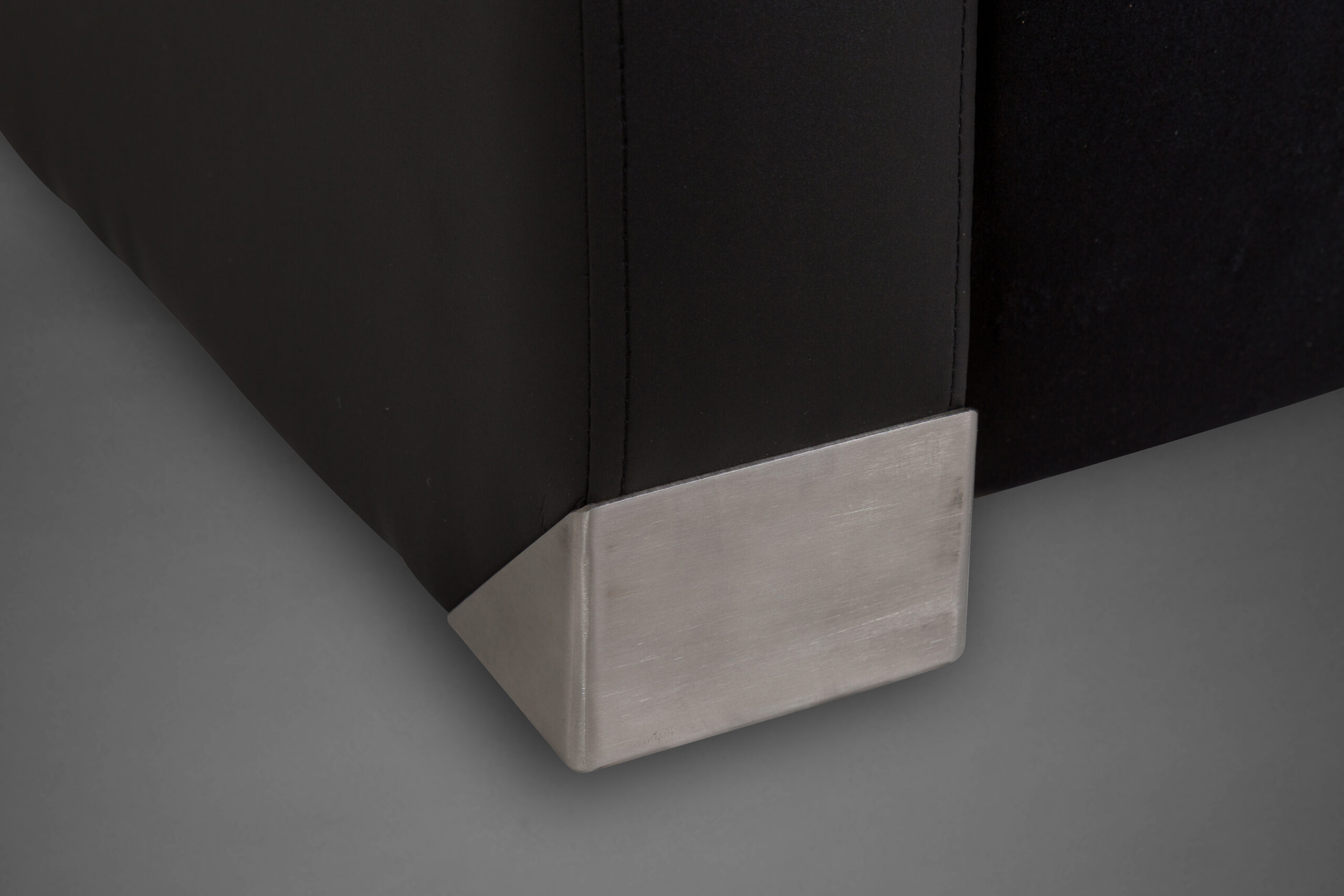 Protective Seat Covers and Shoe Bags
These can be loose fitting or sewn into the cushions where patrons put their feet up and are often made in a wipeable faux leather, this enables cleaning from feet that have had shoes up or socks up on the furniture.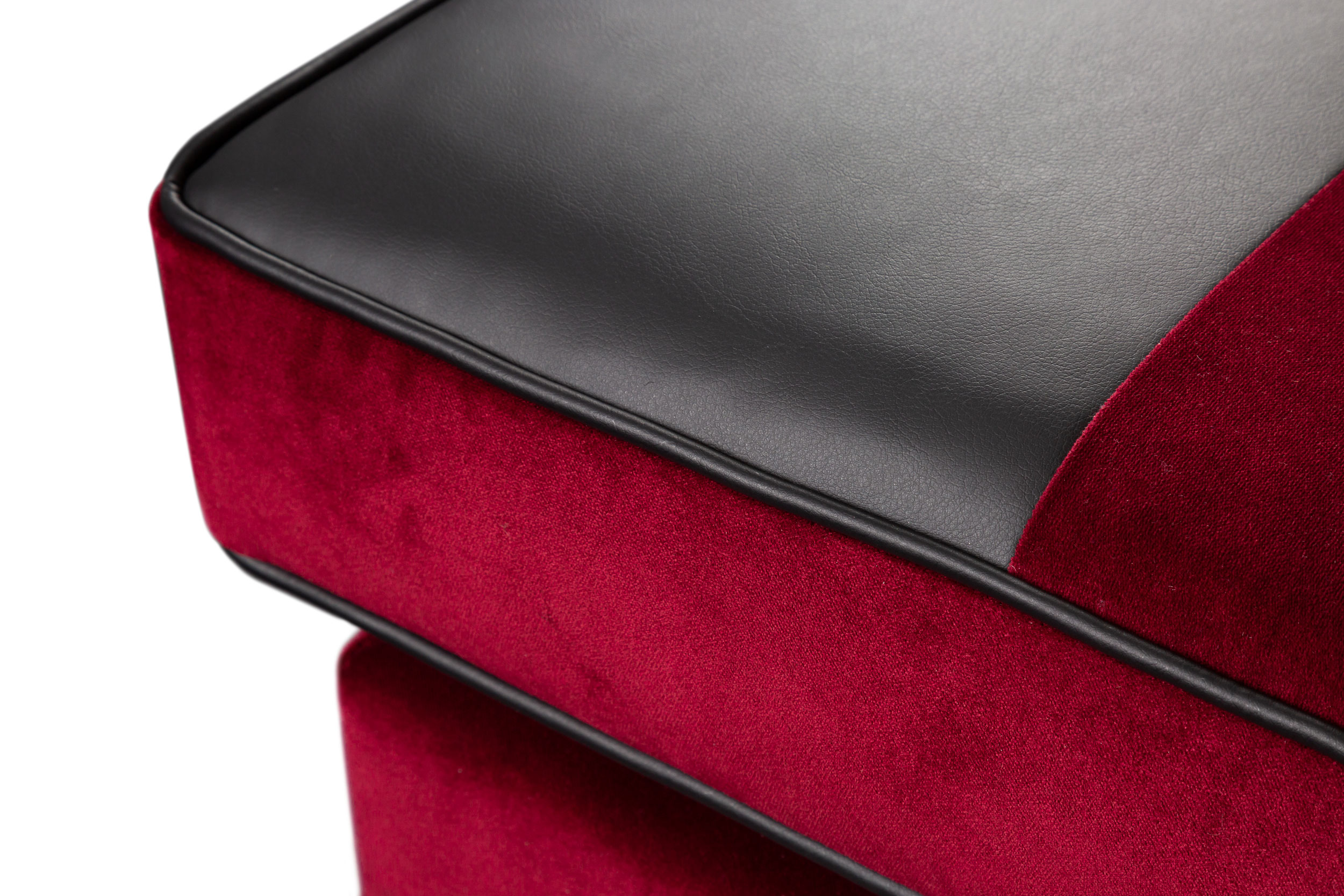 Seat & Row Indicators
Illuminated LED Niches with Stainless Steel Logos. The Logos can be your own brand, your sponsors (paying you for the privilege of course) or some free advertising for us using our Infinity Logo! The niches can be backlit with LED strip that can be set to any colour and it's all covered with tempered glass.

Stainless Steel Logos as above but just using the laser cut stainless steel discs.

Numerals are available in a wide variety of shapes, sizes, fonts and colours fitted in the place most convenient for you. They can be made from stainless steel or coloured plastics.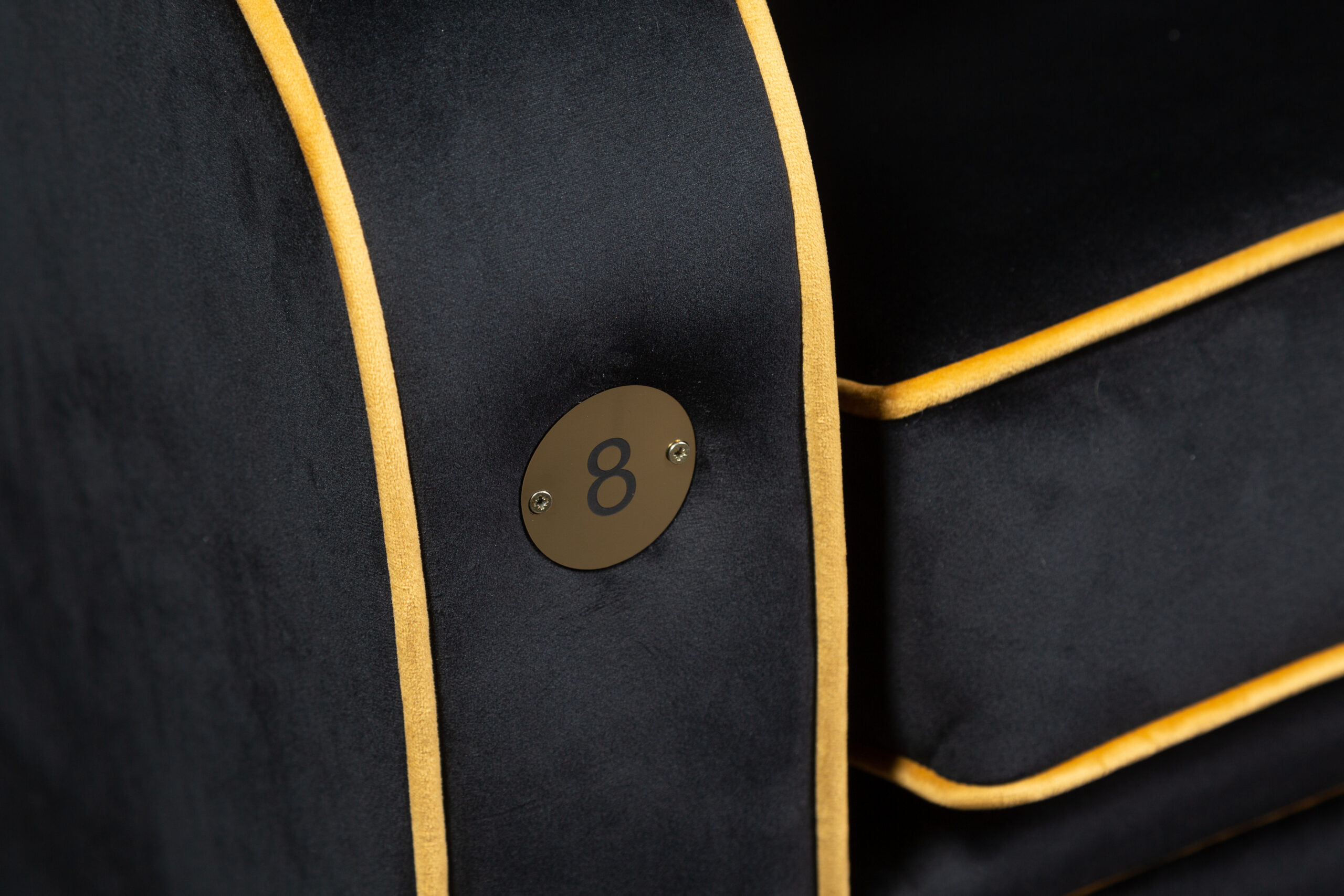 Cushions
Scatter cushions and bolster cushions available with piping and often embroidered with a logo. We have a massive range of colours and materials available, including fabrics, velvets and the most amazing plant-based, cruelty-free leathers.

Dummy armrest cushions are sometimes fitted to the giant Daybeds as optional separation, they are fitted with upholstered flaps that have Velcro attached.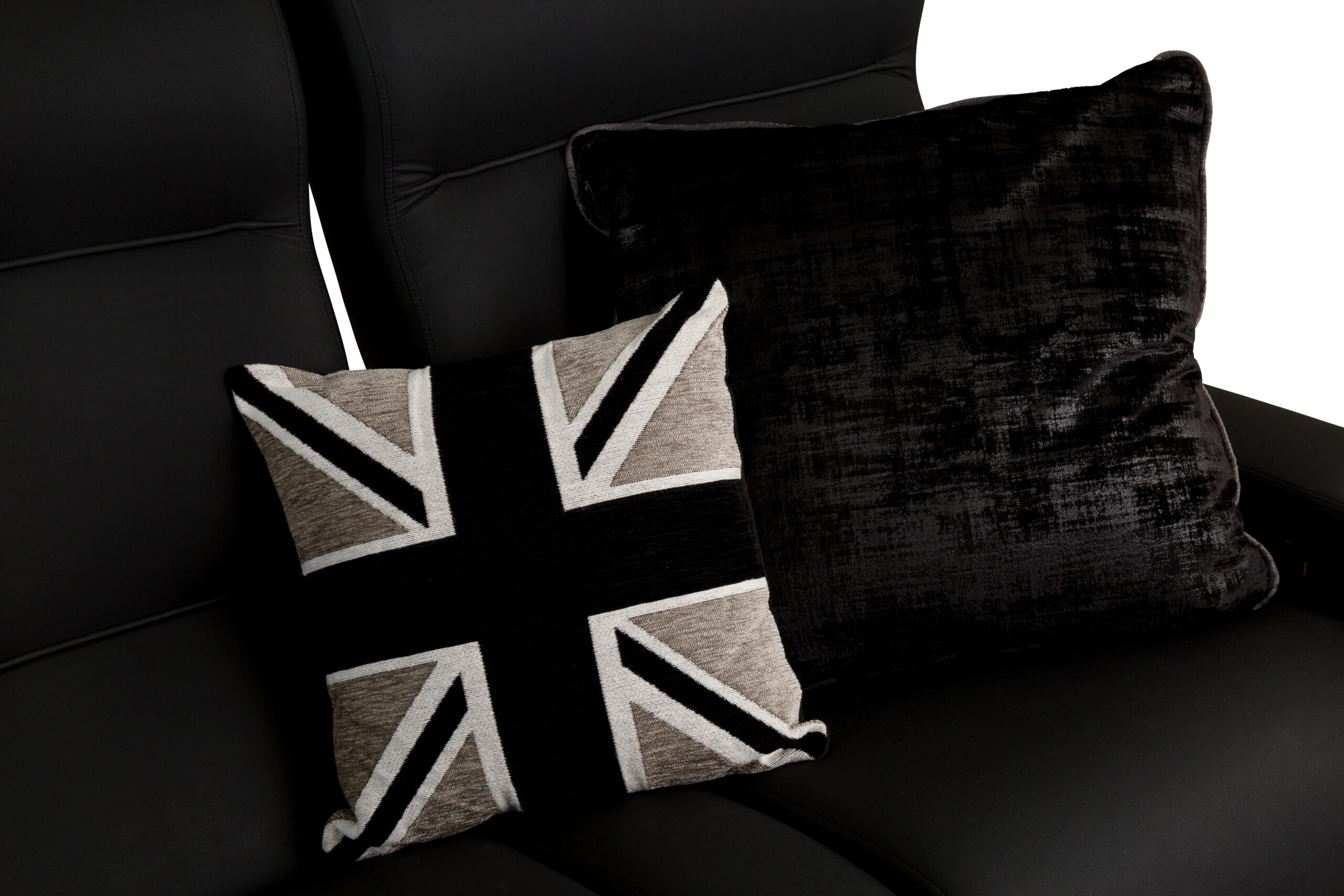 Power
USB sockets can be discreetly fitted to many places on your choice of chair – with or without a low-level operational light indicator.

Standard power socket provided to match local electrical regulations and type, usually fitted into the front of the armrest, can incorporate a USB as part of the fitting - with or without a low-level operational light indicator.

Wireless induction charging unit by 'Sycamore' - a fairly discreet disc shape with standard charging livery, they are mostly fitted into inset tables or into armrests. See also the hidden induction chargers in the Table section.