Consoles
Console complementing a Sofa.
Infinity's Bespoke Solid Timber Consoles…
These Consoles are next level up from a table.
Infinity Consoles are made to measure, meaning they can be made to fit the gaps you may have between each seating product. Or leave one seating product out to make room for this fabulous upgrade.
They are able to be shared with the seating either side, often with a dividing fillet piece added.
The rear part is built up to include storage for hanging wine or champagne glasses, this doubles as somewhere to fit either a discreet LED lighting strip or a full-size art-deco lamp.
The main surface acts as a large table and the area underneath can have shelves and be used as open storage for handbags, coats or shoes.
Alternatively, the storage area can be enclosed and lockable for the cinema to use as a store for clean blankets and spare cushions.
Available in any timber, in any colour but our current material of choice is Bamboo due to its sustainability and 5-year harvest time.
Get in touch to discuss your requirements. Call +44 (0)1702614444 today…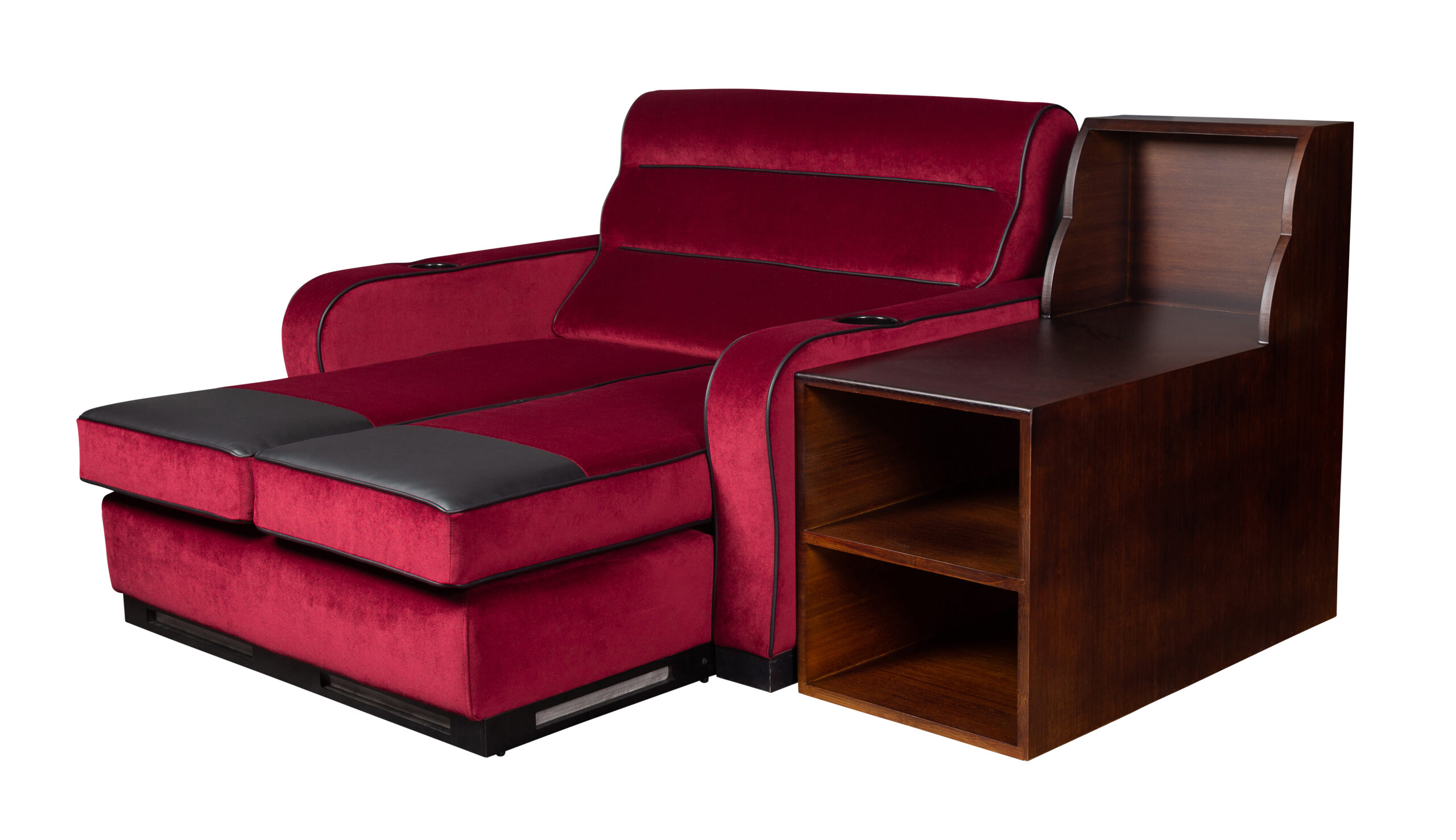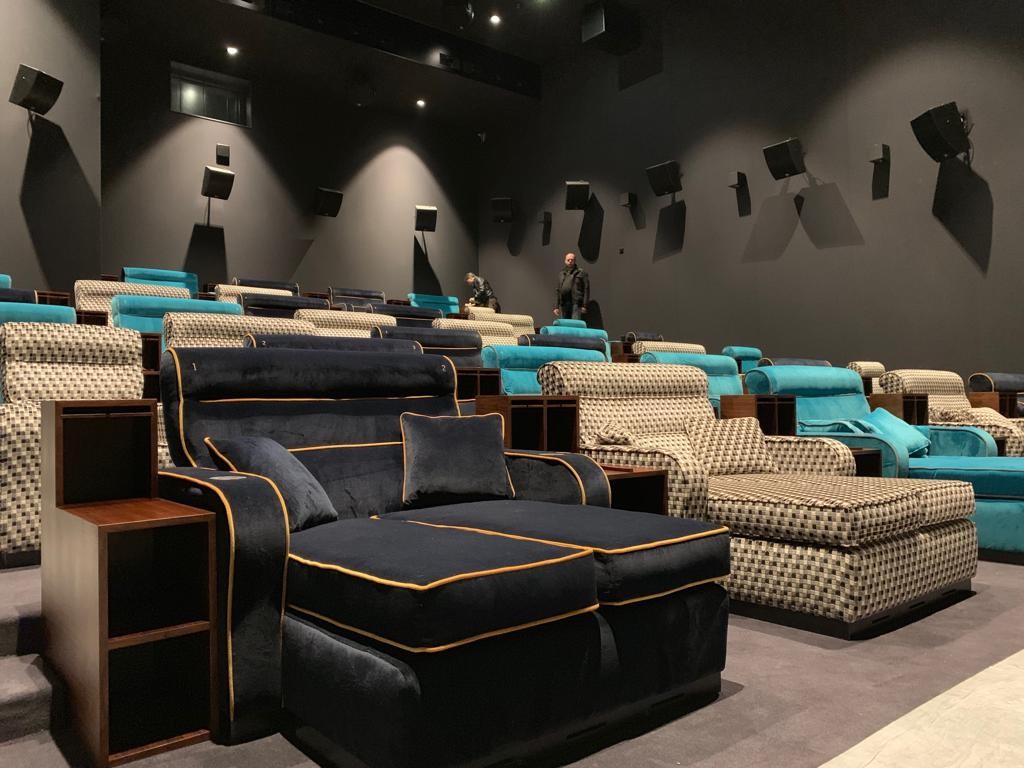 Console with Prince