Armrest Variants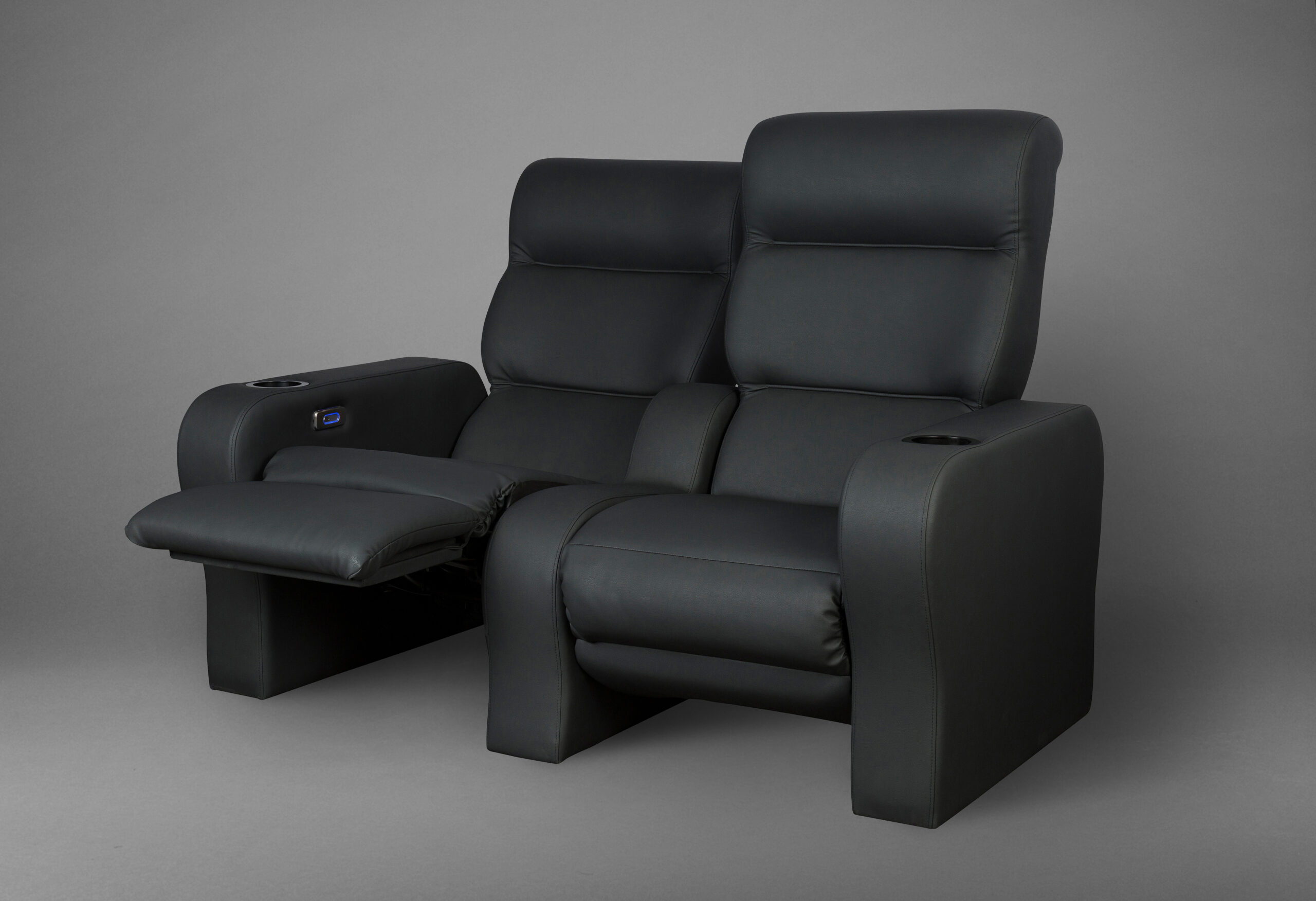 Prince Recliners showing a Love-Seat Armrest in the middle, these are fixed and have soft upholstery inside to protect your spine should you sit down too hard in the centre.
Armrests are the easiest part of the product for us to modify.
They are a useful way to help increase or decrease the overall width of a product and means we can either increase capacity by losing a bit off of each armrest or we can increase them to fill any gaps at the end of rows. This is all carefully calculated to ensure uniformity and the perfect fit whilst maximising capacity if that's important, or – as is becoming increasingly popular – decreasing capacity and ensuring more arm-top space and a better socially distanced product distribution.
Some of the armrests can be shaped to provide an inherent 'wing' at head height as a way or promoting privacy, this is inherent on our Rolo design.
We have recently introduced 'Wedge' shaped arms, these are aimed at the Home Cinema and Media Room users to create more intimate settings. The angle of these can be specified to produce the best radius of seating to suit the room.
Love-Seat Armrest – these are fixed and cushioned to protect your spine should you land in the middle of the two seats. See photo above.
Double Armrest – link your chosen chair with a wider, one-piece double arm, this makes a small saving in cost compared to two singles and looks bold.
Lift-Up Armrest – for Disabled access and/or to create a 'love-seat' pair, we have a variety of options that are usually bespoke and only available on certain products – please enquire for further details.
Wedge Armrest –  to create curved seating configurations and a more intimate setting. Any Radius can be achieved.
All Armrests are made from the finest quality materials and will last for years. Built with solid FSC Beech hardwood frames and the best quality (CMHR) Fire Retardant foams available. Full, robust 5-year Warranty.
Service and Maintenance packages are available for all products.
We have an extensive range of materials available include fabrics, velours, velvets, micro velvets and the most amazing plant-based, cruelty-free leathers and suedes.
Get in touch to discuss your requirements. Call +44 (0)1702614444 today…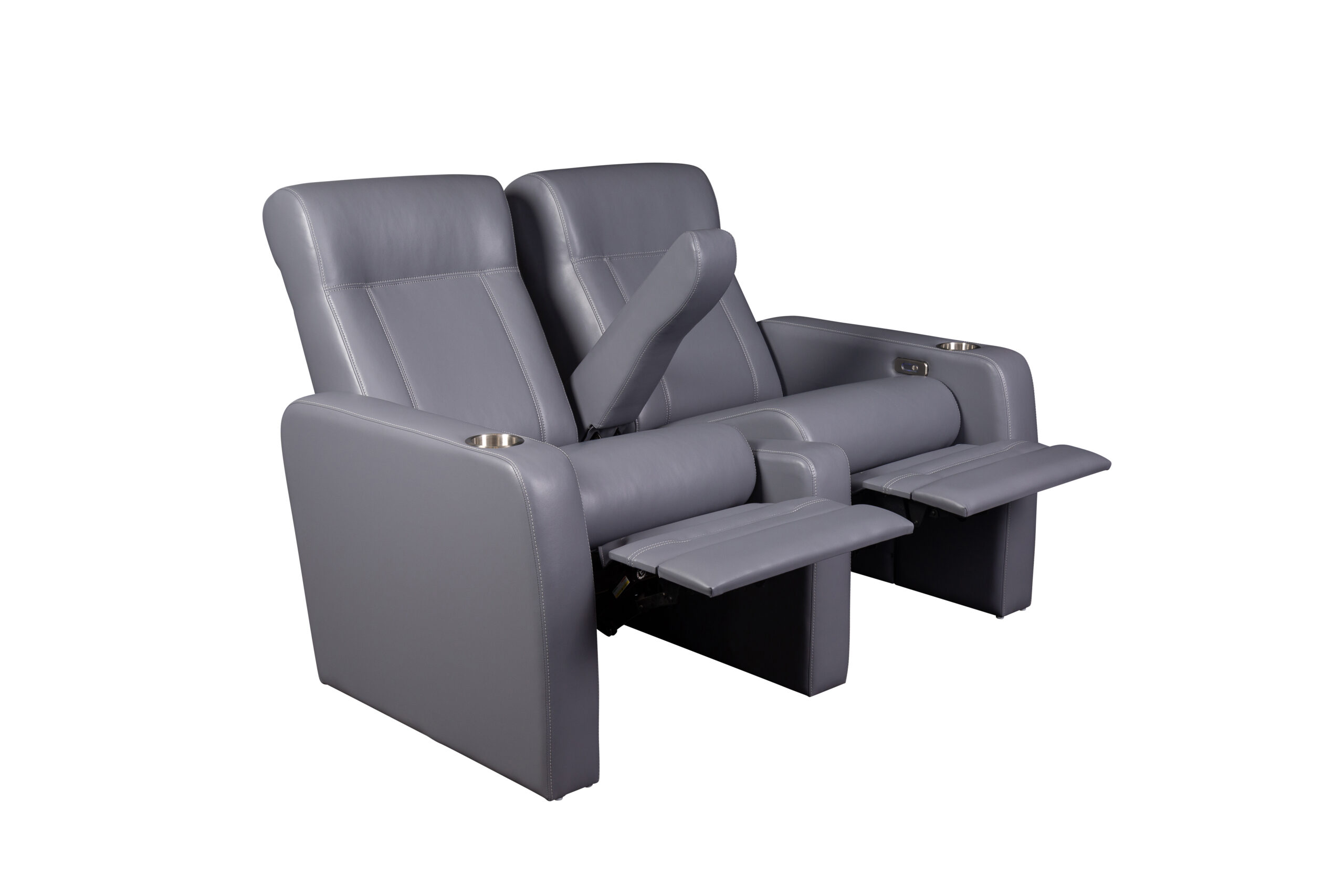 Lift-Up Armrest automatically lowers as you move the Recliner chair upright.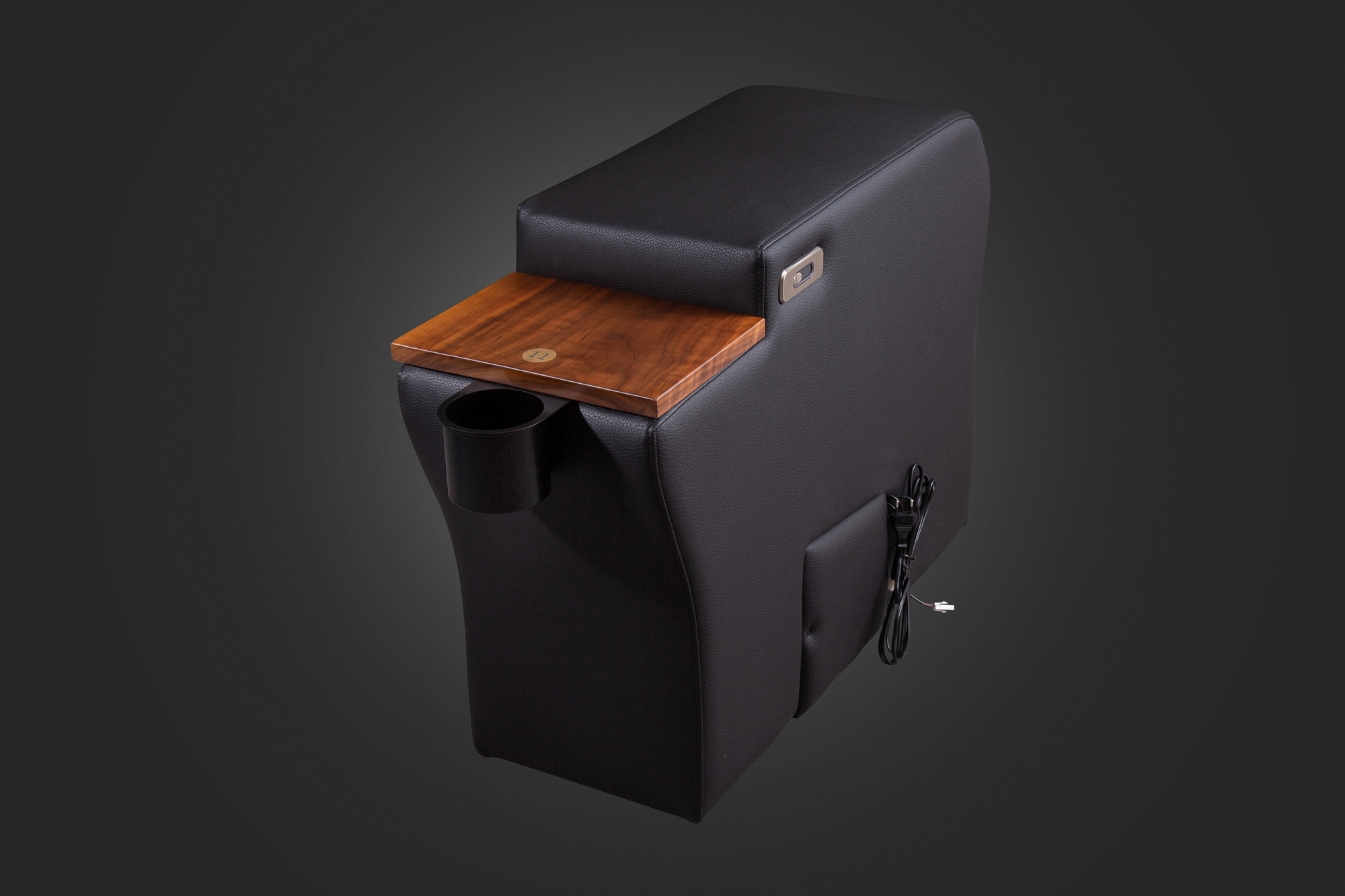 Double armrest with row number, cup-holder and recliner switch.
Single and Double Armrest options.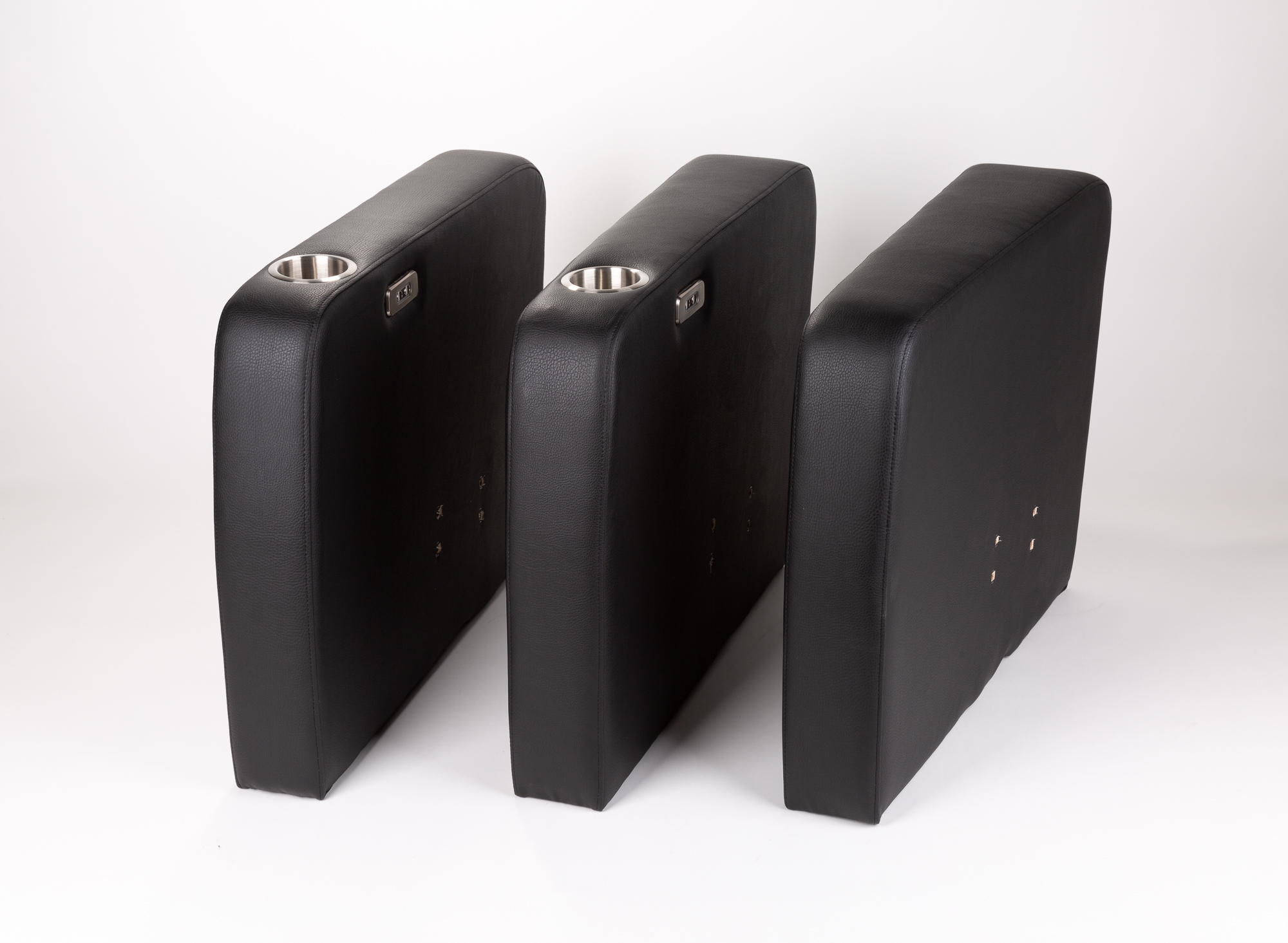 The three Wedge Armrests options: 3, 5 and 8 degrees.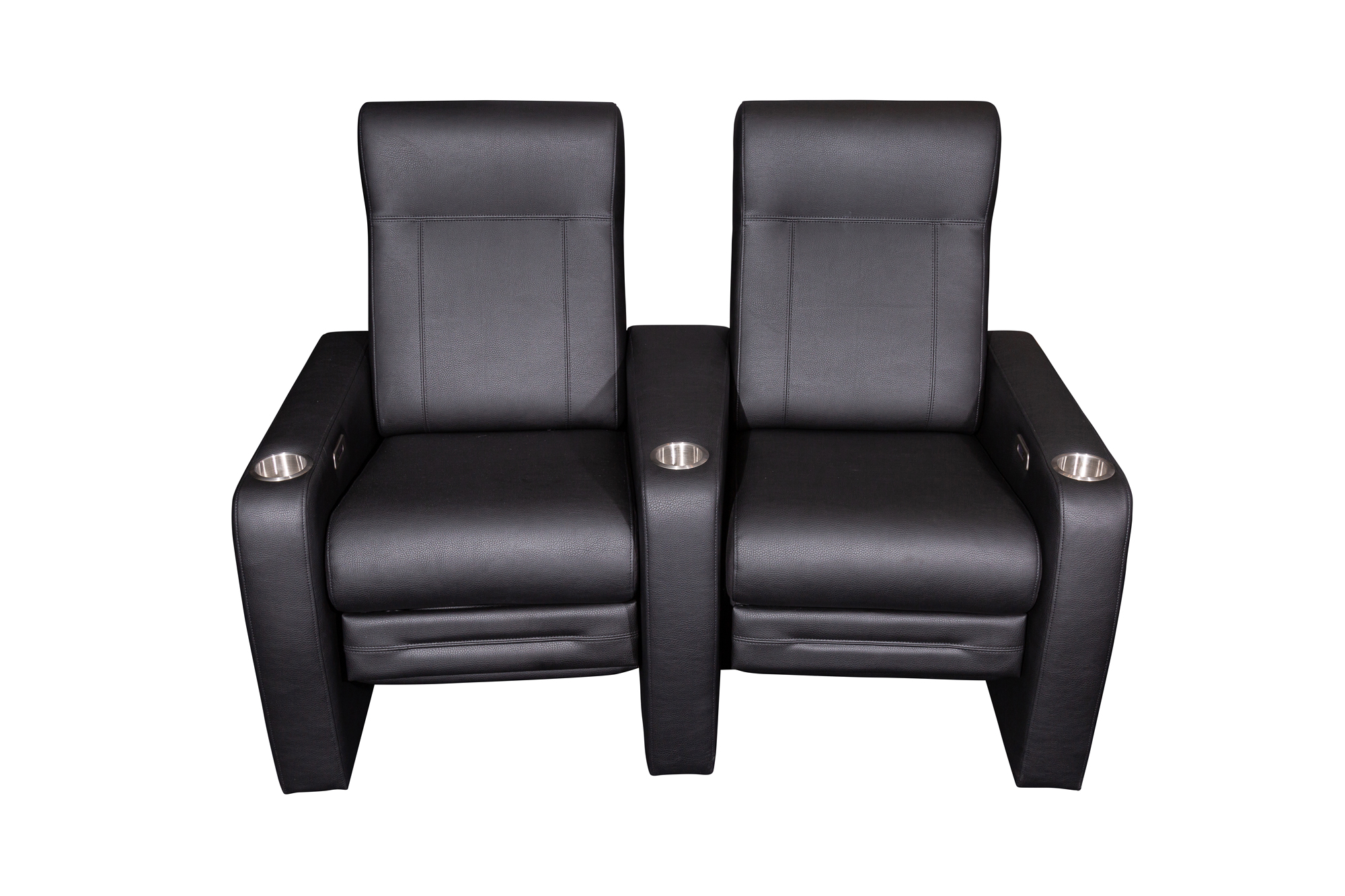 Cooper Silver Recliners with centre Wedge Armrest. Link more chairs to form a curve - standard availability for 3, 5 and 8 degrees.