Cleaning Access Systems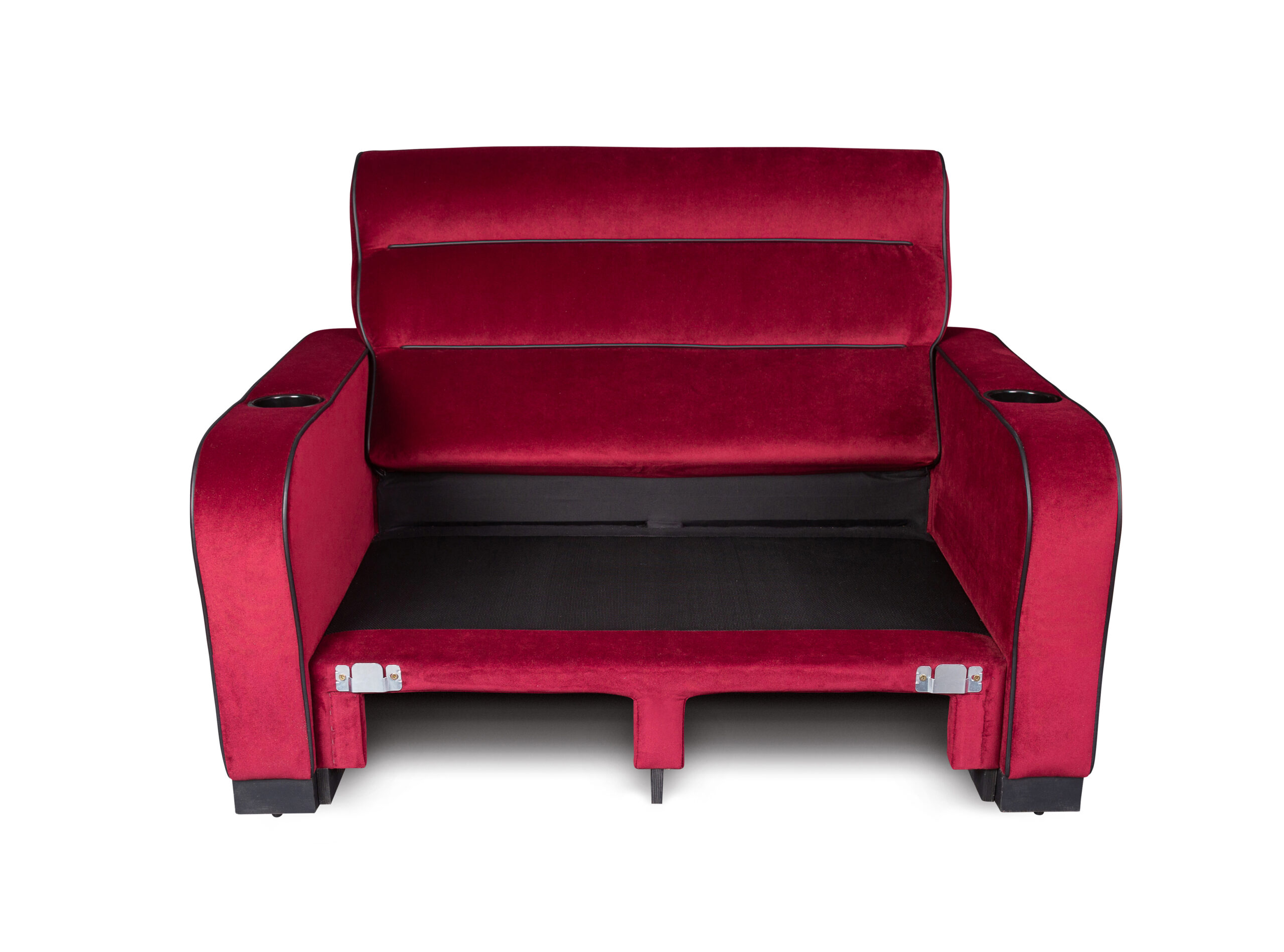 A removable front section was created to this large seating product. We also fitted a one-way breathable gauze to allow any spillages to seep through to the floor. Cleaners can then access the spillages via the removable front section. The plinths have stainless steel mesh vents fitted to allow drying, reduce odours and stop bacterial build up.
Cleaning Access Systems are essential for the efficient and cost effective running of your Auditoria.
We have a system for Sofas and Chairs with Leg-Extensions that goes into great detail and includes the following:
Seat cushions that go under the back to prevent spillages getting into the framework.
Reversible seat cushions that sit on a one-way breathable gauze allowing villages to the floor.
Front section of the Sofas have a quick release section to enable access to the spillages.
No framework timbers touching the floor.
Stainless Steel Mesh vents are fitted to the Plinths to allow air flow, preventing odours and enabling drying.
Plinths made from Recycled Plastic so they are rot-proof.
For Recliners, we simply chose to use the best mechanism on the market;
It is not cheap to buy but its lifetime cost will outperform any other chair on the market.
It has a footrest that folds through 180 degrees right under the chair itself to provide instant access. Making Upholstery for this that could also fold through 180 degrees was a big challenge.
This Mechanism also has NO scissor action components and is therefore infinitely safer than the majority of Mechanisms on the market.
It uses Pistons instead of scissor action components and is also, therefore, much stronger.
… This is our Platinum Mechanism.
There is a simpler version of this system available on our Silver Mechanism but it does have a scissor action mechanism.
Get in touch to discuss your requirements. Call +44 (0)1702614444 today…