The Cooper Cinema Sofa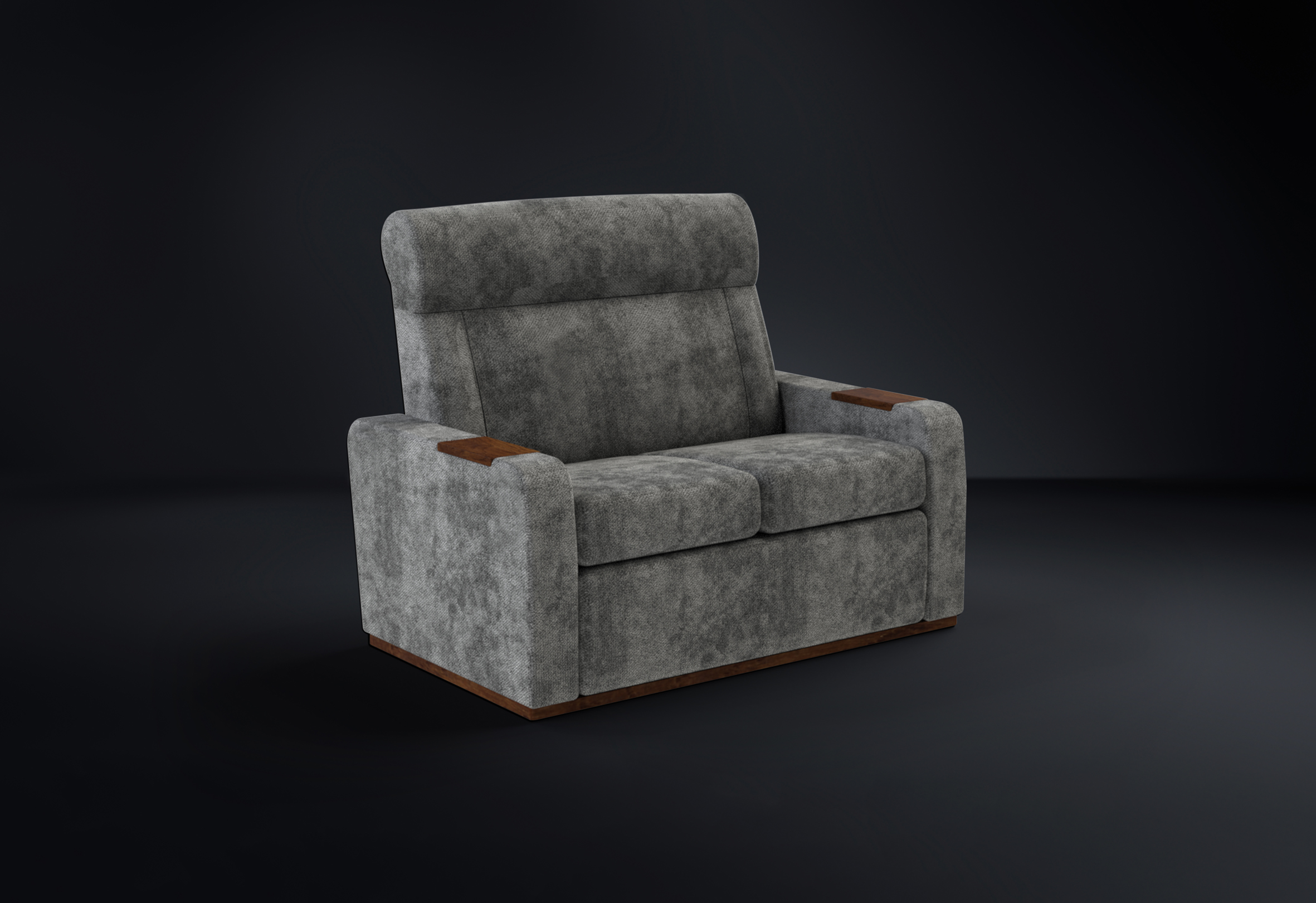 Cooper Micro 2-Seater Sofa in grey velour fabric with Walnut inset tables and matching plinth.
Infinity Seating's Cinema Sofas…
Firstly, our Cinema Sofas are what you would expect and have two arms and two or three-seats!.
Sofas are usually sold with some of our matching Cinema Armchairs and this allows for single visitors or groups of three on ticketing systems.
More importantly, Sofas with a Leg-extension upgrade work well in front-row areas of commercial cinemas and as a result we can state the following:
Clients have reported improved ticket sales revenue uplift of 20-70% in otherwise difficult to sell front-rows!
Infinity Sofas need no power supply so are unlikely to go wrong, they need less servicing and maintenance than Recliner chairs and cost less per seat place.
Infinity Sofas are made from the finest quality materials and will last for years. Built with solid FSC Beech hardwood frames and the best quality (CMHR) Fire Retardant foams available.
Cinema sofas are not like domestic sofas. For a start the dimensions are better suited to the typical auditorium steps and floors. There are also unique features available that enable quick and easy cleaning together with protective kick plates and footwear protectors that you simply would not need at home.
Full 5-year Warranty.
Reversible seat cushions provide twice the amount of durability and we provide complementary shoe bags for when patrons remove their footwear.
Very quick and easy to install.
We have an extensive range of optional upgrades. Materials available include fabrics, velours, velvets, micro velvets and the most amazing plant-based, cruelty-free leathers and suedes. Choose from thousands of colours.
Get in touch to discuss your requirements. Call +44 (0)1702614444 today…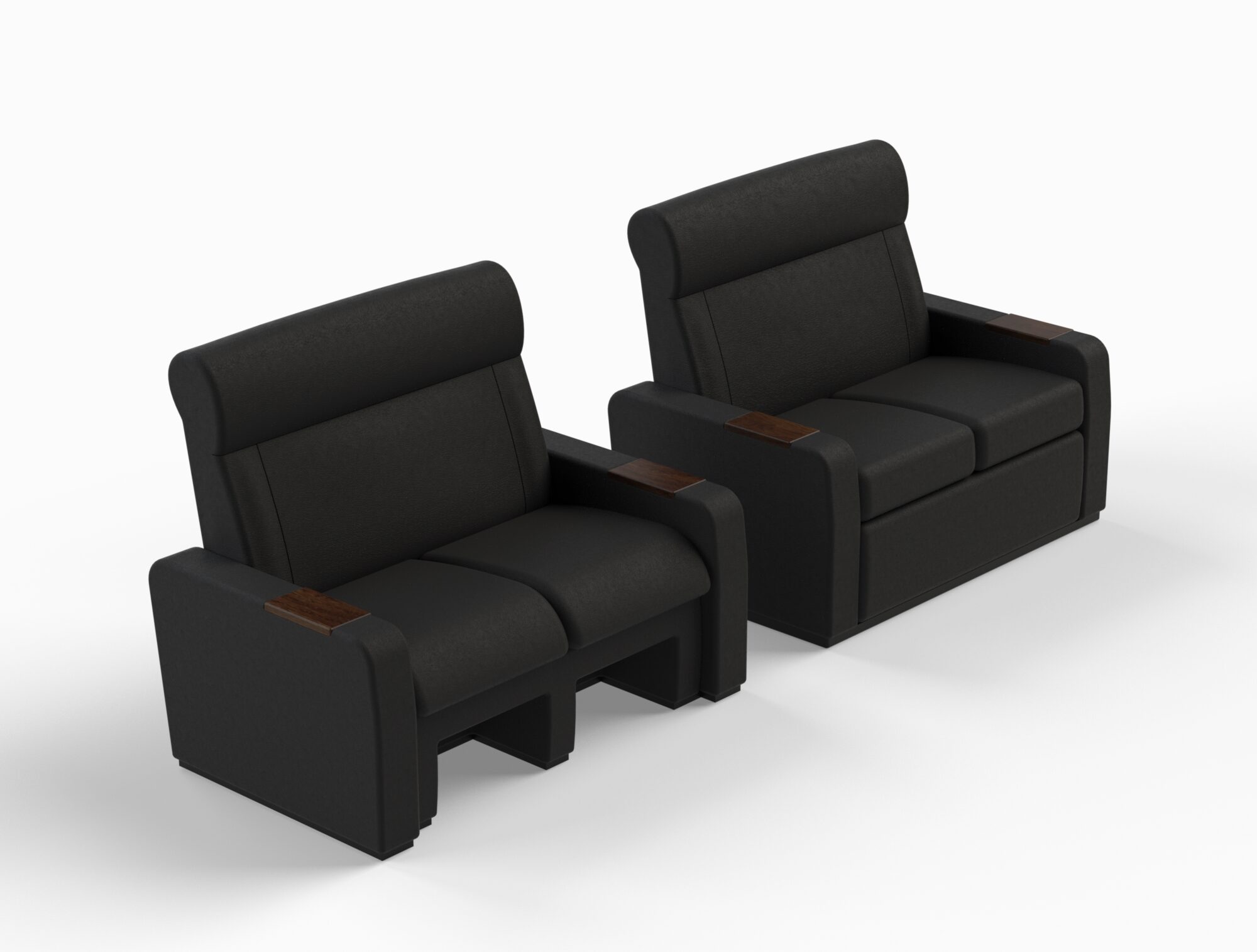 Cooper Micro 2-Seater Sofas.